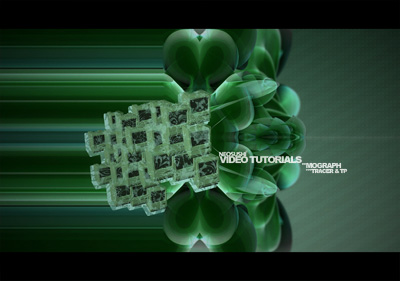 Here we go. The very first tutorial using
CINEMA4D
's
MoGraph
modul is ready to view. This tutorials covers the following things:
- basic
Thinking Particles
setup
- Tracer Object
- new sweep nurbs object
It's a pretty simple setup but still mighty & powerfull enough for all of you how want to create nice specialfx or 3D lightsweeps.
To watch the tutorial simply click the image above. There is also this little movie available which you can
download here
. The final CINEMA4D file can be
downloaded here
.
I'm always open to suggestions, tutorial wishes or critics. Tell me if you liked it or not.
cheers
David
neosushi - 21. Jun, 03:30